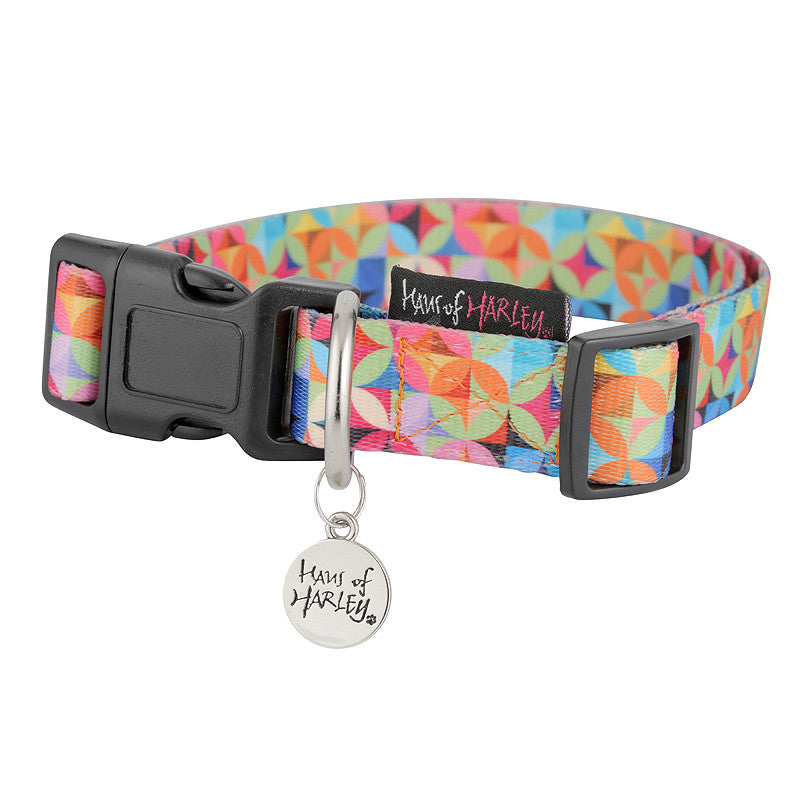 HAUS OF HARLEY | SideShow Collar
The carnival comes to life in a galaxy of vibrant colours, shapes and styles. 
A timeless range of classic designer collars perfect for spoilt pups who love their couture. Durable enough for everyday wear, the simple, stylish collars are constructed from quality nylon and finished off with heavy duty buckles and D-ring and feature elegant patterns with a twist for the modern-day dog.
Sizing (cm) : Adjustable Length
S: Length 20.32 - 30.48, Width 0.95

M: Length 25.4 - 35.6, Width 1.9

L: Length 35.6 - 50.8, Width 2.5
Materials: Nylon, Plastic with Nickel-Plated Attachments
Designed in Australia
---
More from this collection